Ist mein Mikro an? / Is My Microphone On?
a play in the form of a protest song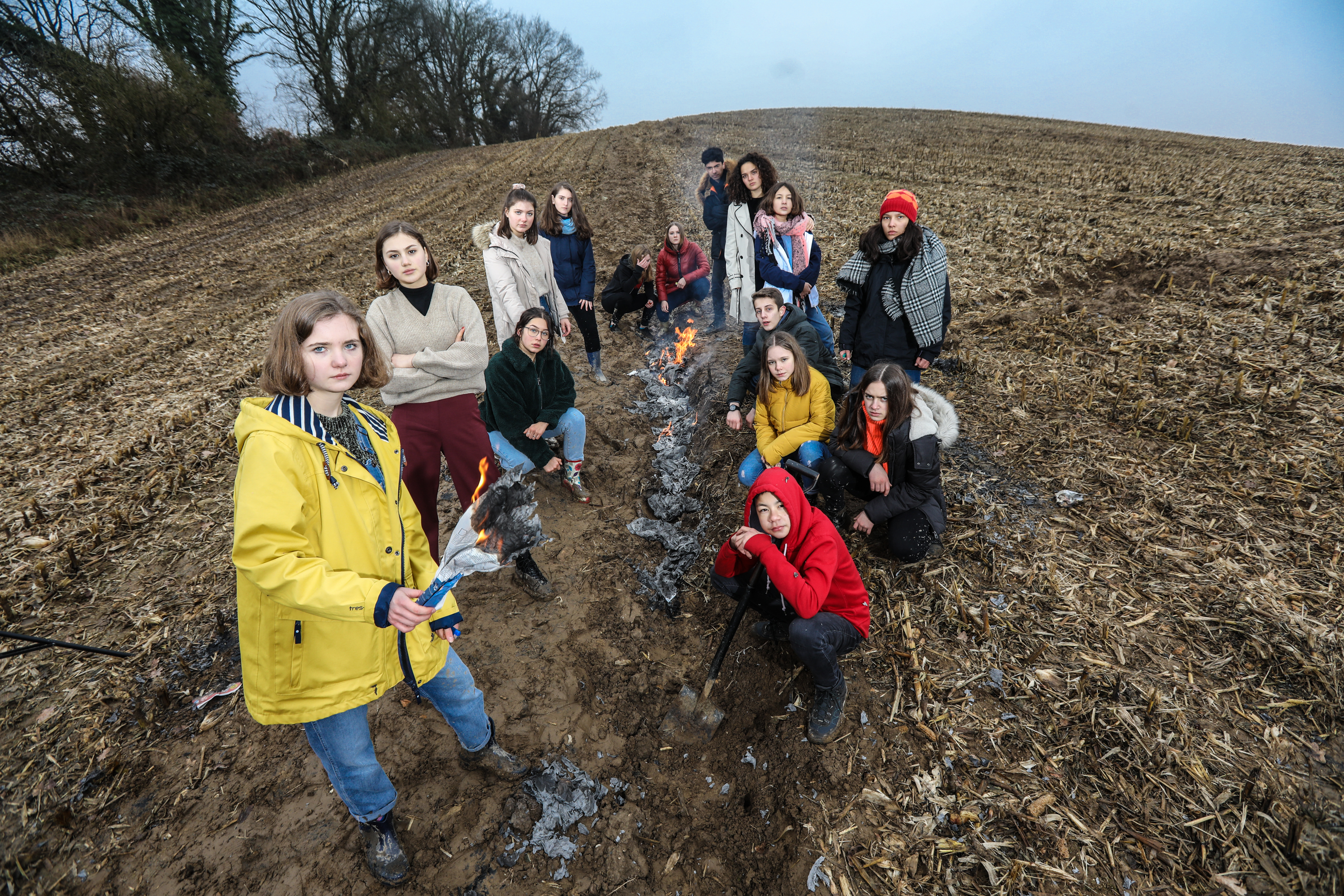 Theater der Welt Düsseldorf / Bürgerbühne und Junges Schauspiel des Düsseldorfer Schauspielhauses, rescheduled for JUNE 2021

A group of 12- 17 year olds address older generations in a manner that is a necessary, touching and controversial. Is My Microphone On? is a call to arms and a declaration of love.

Text by Jordan Tannahill
Direction and Dramaturgy by Erin Brubacher
Composition and Musical Direction by Veda Hille
Scenic Design by Sherri Hay
Movement by Cara Spooner
Lighting Design by Kaitlin Hickey


German Team:
Director's Assistant | Solène Schlachter
Translator | Frank Weigand
German Dramaturgy | Kirstin Hess


Original German Cast:
Nika Andabaka, Frida Beucker, Lucy Brouwers, Ayla Tatu Burnaz, Sofia Cuesta FouB, Paula Darius, Pheonix Grün, Isoken Iyahen, Friederike Jacobs, Collins Kang, Fey Lawal, Hannah Juli Mellinghaus, Eleni Melikidou, Exalte Nsingi, Emir Özdemir, Maja Rabrenovic, Jakob Schiefer, and Tobi Valder

This project was to be a guest of honor at the Frankfurt Book Fair, 2020 prior to COVID19. It is supported by the Canada Council for the Arts and the Government of Canada.