Is My Microphone On?
a play in the form of a protest song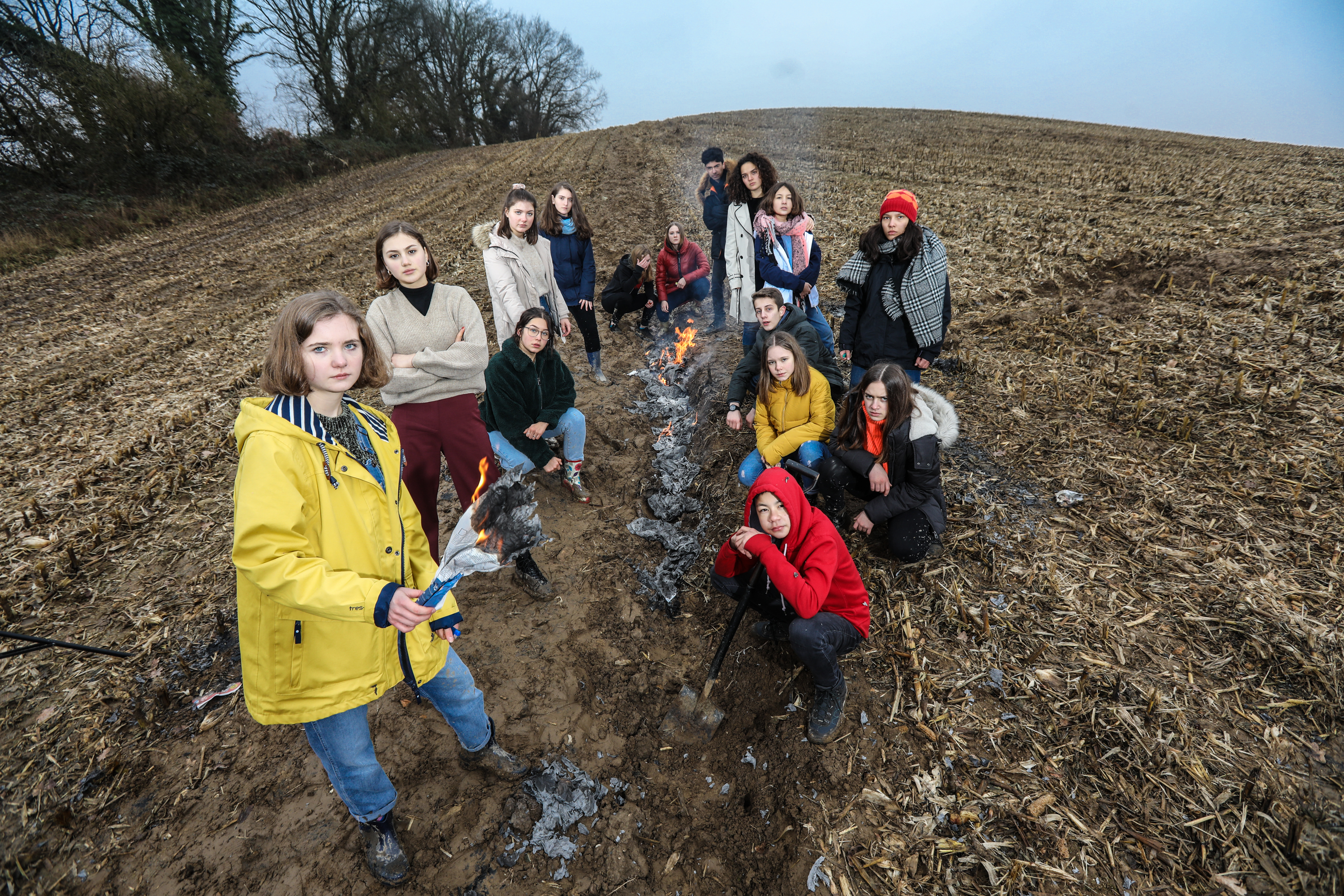 Above: original German cast in January 2020

How do we move forward from here?

Young people will no longer be able to avoid the consequences of climate change. A group of 12- 17 year olds speak to the adults in the audience, holding them to account, questioning the choices that have not been made, the ones that children will be forced to make, and what kind of future they stand to inherit. All while offering an invitation to experience the world together anew.

Is My Microphone On? is both a call to arms and a declaration of love.

---

Ist mein Mikro an? Theater der Welt Düsseldorf / Bürgerbühne und Junges Schauspiel des Düsseldorfer Schauspielhauses, first public workshop presentation, JUNE 2021
Is My Microphone On? Canadian Stage, Canadian premiere, SEPTEMBER 2021

Playwright | Jordan Tannahill
Director and Dramaturge | Erin Brubacher
Composer | Veda Hille
Production Designer | Sherri Hay
Movement | Cara Spooner

German Team (Theater der Welt Düsseldorf / Bürgerbühne und Junges Schauspiel des Düsseldorfer Schauspielhauses)
Co-Director | Bassam Ghazi
Music Director | Hajo Wiesemann
Directors' Assistants | Solène Schlachter and Auguste Sandner
Translator | Frank Weigand
German Dramaturgy | Kirstin Hess

German Cast: Nika Andabaka, Frida Beucker, Lucy Brouwers, Ayla Tatu Burnaz, Sofia Cuesta FouB, Paula Darius, Pheonix Grün, Isoken Iyahen, Friederike Jacobs, Collins Kang, Fey Lawal, Hannah Juli Mellinghaus, Eleni Melikidou, Exalte Nsingi, Emir Özdemir, Maja Rabrenovic, Jakob Schiefer, and Tobi Valder

Canadian Team (Canadian Stage)
Sound and Music Designer | Debashis Sinha
Lighting Designer | Kaitlin Hickey
Youth Mentors | Sadie Laflamme Snow & Davinder Malhi

Canadian Cast:

Remi Ajao-Russell, Hiyab Araya, Jack Bakshi, Chloe Cha, Felix Chew, Nia Downey, Sidonie Fleck, Oscar Gorbet, Saraphina Knights, Iris MacNada, Iylah Mohammed, Amaza Payne, Sanora Souphommanychanh, Alykhan Sunderji, Catherine Thorne, Sophia Wang, and Skyler Xiang



In Germany, this project was to be a guest of honor at the Frankfurt Book Fair, 2020 prior to COVID19. It is supported there by the Canada Council for the Arts and the Government of Canada.